FREE METRO PARKING!!
The Derwood Bible Church across the street from the Shady Grove Metro station (MAP LINK) has graciously offered FREE parking for those who are coming to the rally Please park in front of the main large church and exit the parking lot by 4:00pm.
Join us Monday June 13th at 11:00 am on Capitol Hill for on Monday, June 13th, late-term abortionist Leroy Carhart will be giving a sworn deposition before the House Select Committee at the U.S. Capitol building. We are blessed to have these confirmed speakers at this event:
Rev. Pat Mahoney, Pastor, Church on the Hill; Director, Christian Defense Coalition
Arina Grossu, Director, Center for Human Dignity, Family Research Council
Catherine Glenn Foster, J.D., M.A., Founder, Sound Legal; Associate Scholar, Charlotte Lozier Institute
Michele Hendrickson, Capital Area Regional Coordinator, Students For Life of America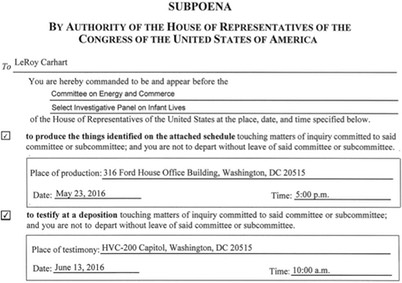 Leroy Carhart routinuely does abortions on women who are 7-8 months pregnant and over a 4 month period recently sent 6 women to the hospital in Germantown, Maryland. Since his late-term abortion clinic opened, he as sent 9 women to the hospital by ambulance and one young 29 year old teacher died from his late-term abortion of her 33-week old child. 
It is critical that the pro-life community have a strong public and prayer witness at the U. S. Capitol asking God to expose the brutal and barbaric practices of Carhart and to guide the Select House Committe.
You are  invited to join us on Monday, June 13, at 11:00 am as we gather on the south eastern lawn of the U.S. Capitol Building and make a powerful statement and affirmation for life. The south eastern lawn is on the Supreme Court side of the U.S. Capitol just south of the Visitor Center entrance (MAP LINK).
The nearest metro stop is the Oragne/Blue line Capitol South station which is less than 2 blocks away. The Red line Union Station Metro station is 5 blocks away.